Warehousing
There are times when your business grows beyond what it can do with the space that it has. When those needs arise, look to Xcel to help you meet those needs. We understand that it is critical to maintain your inbound and outbound product and will assist you with inventory control and storage. By utilizing our storage space in either racked or floor configuration, you gain the space at your facility to use as your needs grow with your business. We feature computer inventory so that you can check, quickly and easily, what items you have in real time to better meet the needs of your clients. By utilizing our delivery services your inventory can be shipped to another location or client the same day from our facility . Whether it's a few boxes or as much as several pallets of your inventory we can store, track and deliver for you when you need it and where you need it all in the same day. Our facility is secure featuring gated entry, electronic surveillance and state of the art security systems so that you can be assured that your inventory is safely monitored with Xcel.
Distribution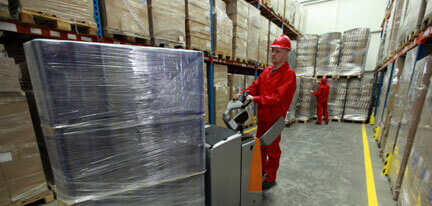 Xcel Delivery services also offers distribution services to assist your business needs. From a long distribution of a few boxes a week to a short distribution of many boxes a day we can help. Xcel can pick up from your location or from our warehouse and deliver to your specifications be they on demand or scheduled over a period of time. Our dispatchers will work with you to determine your needs and schedule deliveries to custom fit your distribution schedule. Our warehouse is open from 7:00am until 7:00 pm for your onsite needs and there is always a live dispatcher 24/7 to help you at any hour with your delivery needs.
Features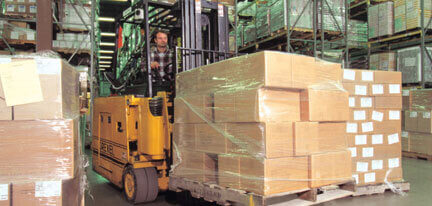 Xcel offers the following to assist in your storage and distribution needs.
Secure Site Location- Our warehouse is under 24 hr. police alarm coverage, is contained in a gated complex, and is only accessible to authorized personnel making your product safety a priority.
Storage Space- Inventory can be stored either by open square-foot or by rack.
Length of Storage- Available in both short-term& long-term to meet all your needs, including any Holds for Delivery requirements you have.
Shipment Needs- Same day, Product holds, Cross-Docking
24 hour service by a live dispatcher to meet your needs when you need it.
A combination of services to consolidate your storage and distribution under one roof.
Computerized inventory for real time assessment of stock.