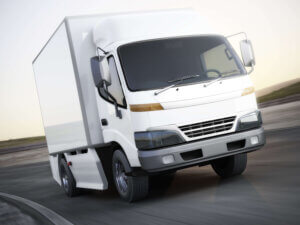 When it comes to getting something delivered in a set time-frame, there's no time to waste. With time-sensitive and frequently long-distance needs, expedited freight services have become a very popular way to ship. That's where Xcel Delivery steps in to be your trusted partner.
Simply put, the goal of expedited shipping is to reduce any and all wasted time and get the goods where they need to be when they need to be there. There are several ways to accomplish this, one of which is having dedicated trucks make few, if any stops along a route, streamlining the shipping process so that the goods are delivered in the timeliest manner. This is where our team can really make a difference.
Logistics play a key role in an efficient and effective shipping process. Our team can assist from start to finish by tracking the shipment at any time, providing peace of mind that your shipment is on track. Whether it's local or long-distance, Xcel Delivery can plan and execute the delivery in a time-efficient manner. Experience the advantage we provide by effectively managing and streamlining your delivery.
Expedited freight isn't just for big businesses – it's available to any business or individual who needs to get goods to another location swiftly. An experienced freight company like Xcel Delivery Services can deliver loads of any size and coordinate all of the elements of an urgent, time-sensitive shipment.
When it comes to expedited freight, Xcel Delivery Services is here to get things done. Our dedicated delivery services can provide you with the people and vehicles to distribute shipments. Our experienced staff can help whether it is a small consignment that needs to go out one time or if you have large distribution that requires daily service we can design a solution to meet your needs and expedite your deliveries.